Plan, save and invest with SeedersHub to get high returns + low-interest loan!
Learn about SeedersHub's opportunity and how it works, while you create your wealth and experience a financial service better than you had expected.
Learn More
Apply NOW
Loan With Peace Of Mind

Getting a personal or business loan has never been easy with a high rate of interest. At SeedersHub's low-interest credits, it's all about you and, we will deliver more than you expected.

Multiple Options To Pay Back

We offer the easiest and flexible multiple options for you to pay back your loan with a 5% interest rate and hassle-free. You will be amazed to see the best financial solutions on SeedersHub.

Get Higher Returns On Savings

Join the cooperative and become a Seeder, get a loan or fund loans, and earn good returns. Earn up to 18% interest per annum with our investment solutions.
Get A Loan
We are providing loans to individuals and small business owners in Nigeria. We're passionate about creating financial solutions for everyone. Our loans and investment program are designed to offer you convenience and more value with our remarkable financial solution system.
Get Involved
We are refuelling the Nigerian's world of opportunity as we offer a financial solution services among individual and emerging markets to spur human potential. While building a capital solution network and relationships. SeedersHub challenges the status quo and provides an opportunity for the individual to grow rich and live life to the fullest.
Join Seeders Movement
Join the movement and be part of the next big thing via our financial solution network, we're changing and transforming lives as we open new opportunity channels for personal empowerment and economic growth in Nigeria. Grab this opportunity now.
PlayStore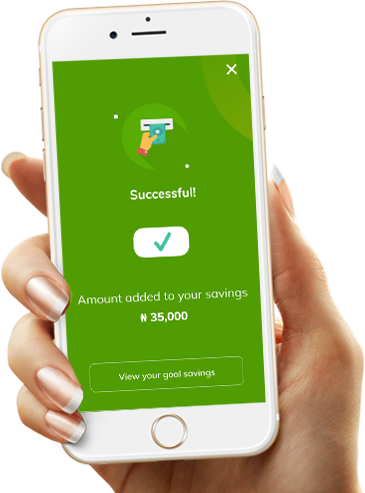 SeedersHub is much more than a loan and multipurpose cooperative service system. We bring you the financial solution with excellent ways to earn more money and save more while you also get a low-interest loan credit. SeedersHub Multi-purpose Co-operative (SMC) is a registered and certified entity that commenced operations in February 2020 and regulated by the Lagos State Government. Through joint effort and network membership, following the vision 2020 of being a prime financial solution platform in Nigeria.
Payments and transactions on SeedersHub both paying in and out are carried out via Paystack, a PCI-DSS certified payment platform with bank-level security to ensure your transactions and financial information is kept safe at all times.
Head Office: 🇳🇬 1A Gbemisola Street, Off Allen Avenue, Ikeja Lagos Nigeria.
Contact: 08120389795 (Mon-Fri from 9am-5pm) SMS / Whatsapp: 08169787210 - [email protected]