Earn more as you plan and save with Seedershub while you also get low-interest overdraft!
Learn about SeedersHub's opportunity and how it works, while you create your wealth and experience a financial service better than you had expected.
Learn More
Apply NOW
Earn With High Returns On Savings

Earn with us as a Seeder, fund buisnesses, fund loans and earn good returns. Earn daily on your savings including up to 18% interest as dividends per annum with our savings system.

Hassle FREE Way to Send Money

Seedershub offer you easy and flexible way to spend and send money locally with a very low or know charges as we offer the cheapest rate on our bulk payout services.

Loan With Peace Of Mind

Getting a personal or business loan has never been easy with a high rate of interest. At SeedersHub's low-interest credits, it's all about you and, we will deliver more than you expected.
Instant Debit Card
For your easy withdrawal or cashing out your money at any time, we offer an instant prepaid debit card that you can use anywhere on both ATM, POS or Web. We offer you a convenient system of not only earning on savings but getting full access to your money at any time of your need without any restrictions.
Convenience Loan
As a Seeders Coop member, you stand a chance of getting overdraft for your business oe personal use. We're passionate about creating financial solutions for everyone. Our service and saving system are designed to offer you convenience and more value with our remarkable solutions.
Get Involved
We are refuelling the Nigerian's world of opportunity as we offer a financial solution services among individual and emerging markets to spur human potential. While building a capital solution network and relationships. SeedersHub challenges the status quo and provides an opportunity for the individual to grow rich and live life to the fullest.
Join Seeders Movement
Join the movement and be part of the next big thing via our financial solution system, we're changing and transforming lives as we open new opportunity channels for personal empowerment and economic growth in Nigeria. Grab this opportunity now.
PlayStore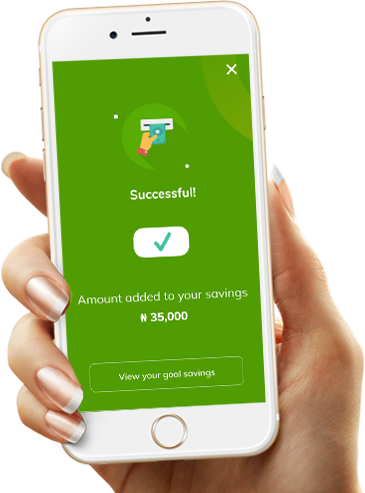 SeedersHub is much more than a cooperative society platform but a modern FINTECH cooperative system. We bring you the financial services solution with top-drawer ways to earn more while you save and get a low-interest overdraft. SeedersHub Cooperative is duly registered and licensed with registration number LSCS 17122. Through the joint effort and network membership, following the vision 2020 and beyond of being a prime financial solution FINTECH cooperative platform in Nigeria.
Banking services provided by Providus Bank Limited. The Seedershub Verve® Card is issued by Providus Bank pursuant to a license from Verve International and may be used everywhere Verve debit cards are accepted.
Contact: (Mon-Fri from 9am-5pm) Call / SMS / Whatsapp: 07032427429, 08169787210 - [email protected]